Set up GitHub pages
Now we can open our repo on GitHub and proceed to repo settings:

Repository Settings
Scroll down to "GitHub Pages" section.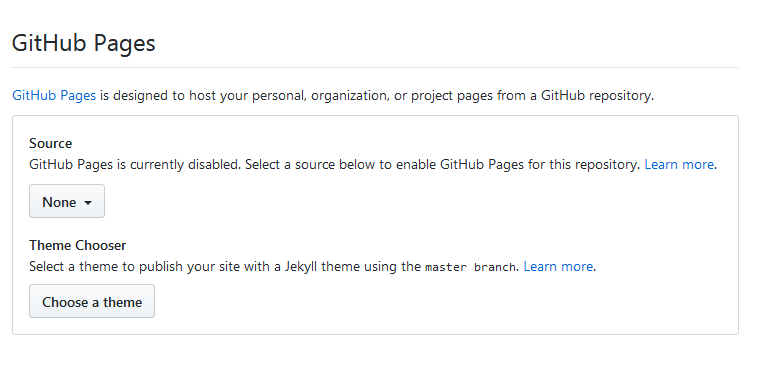 Untitled
Select "master branch / docs folder' as the source. And then pick a theme of your choice that will be applied to your pages.